Use the images below on Facebook, Twitter or your own web page to support Catholic Education.
---
Catholic Education in Saskatchewan: A People of Faith
What is Catholic Education?
Catholic Education is an integral part of the history, heart and soul of Saskatchewan.
Catholic Education contributes to the variety, diversity, and strength of education in Saskatchewan.
With a Christ-centred, Catholic atmosphere that is found in all aspects of school life, Catholic Education is committed to the whole person development of every child - intellectually, spiritually, socially and physically.
Why are Catholic School Important?
Because Catholic Schools: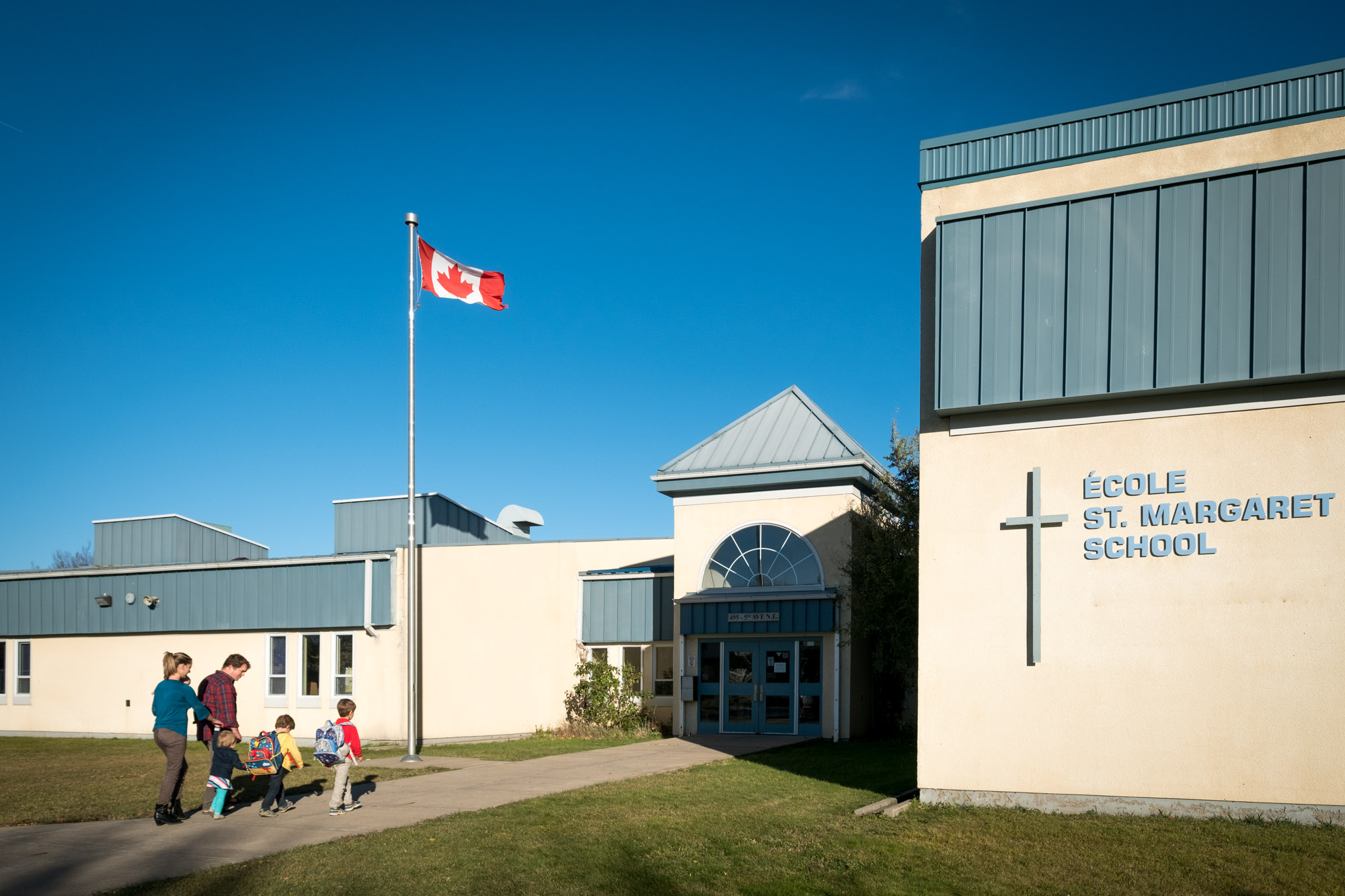 Are centres of learning founded on a common faith in Jesus Christ as understood within the Catholic Tradition, in accordance with the Second Vatican Council and the teaching authority of the Catholic Bishops of Saskatchewan;
Are committed to the growth and development of the whole child;
Are dedicated to academic excellence and to the achievement of the provincial goals of education as set out by the Saskatchewan Ministry of Education;
Recognize the special dignity of all people as children of God;
Encourage children to develop their individual gifts and talents in an atmosphere that is characterized by both the freedom and moral responsibility that is found in the teachings of the Catholic Church;
Promote in all areas of school life Gospel values such as faith, hope and charity;
Ensure that prayer is a focal point in all Catholic schools;
Are dedicated to social justice and promote the crucial responsibility of society to attend to the needs of all people - especially the marginalized;
Celebrate and embrace multiculturalism and respect for individual spiritual beliefs;
Recognize that parents are the first teachers of their children and support the concept of parental choice for all parents who wish to have their children educated in a Catholic atmosphere;
Are grounded in the fundamental belief that the home, church and community must work in close harmony  in the service of all students and families.

Catholic Education: An Historic Right
Catholic Education exists in the province of Saskatchewan by virtue of the right of Catholics to provide an education that is God-centred and rooted in Catholic Tradition.
The right to provide Catholic Education is enshrined in Section 93 of the Canadian Constitution Act 1867,  and in Section 17 of The Saskatchewan Act, 1905.
There is a rich history of Catholic Education in our province since the establishment of the first Catholic School in 1887.
Catholic Education continues to play a fundamental, leading and important role in Saskatchewan's publicly funded education system.